St Matthews Junior School Liverpool
Class 8
September 1947
Echo Photo from 1947 courtesy of John McBride who was at St Matthews a few years after this photo.
He fondly remembers Mr J B Chamberlain as his teacher in class and sports.

Names so far from John Le Roi who also says class would have had between 51-53 pupils but only 50 showing, they used to be a large class size!
From Class 8 of the Junior School a number of boys later moved on to St Edwards.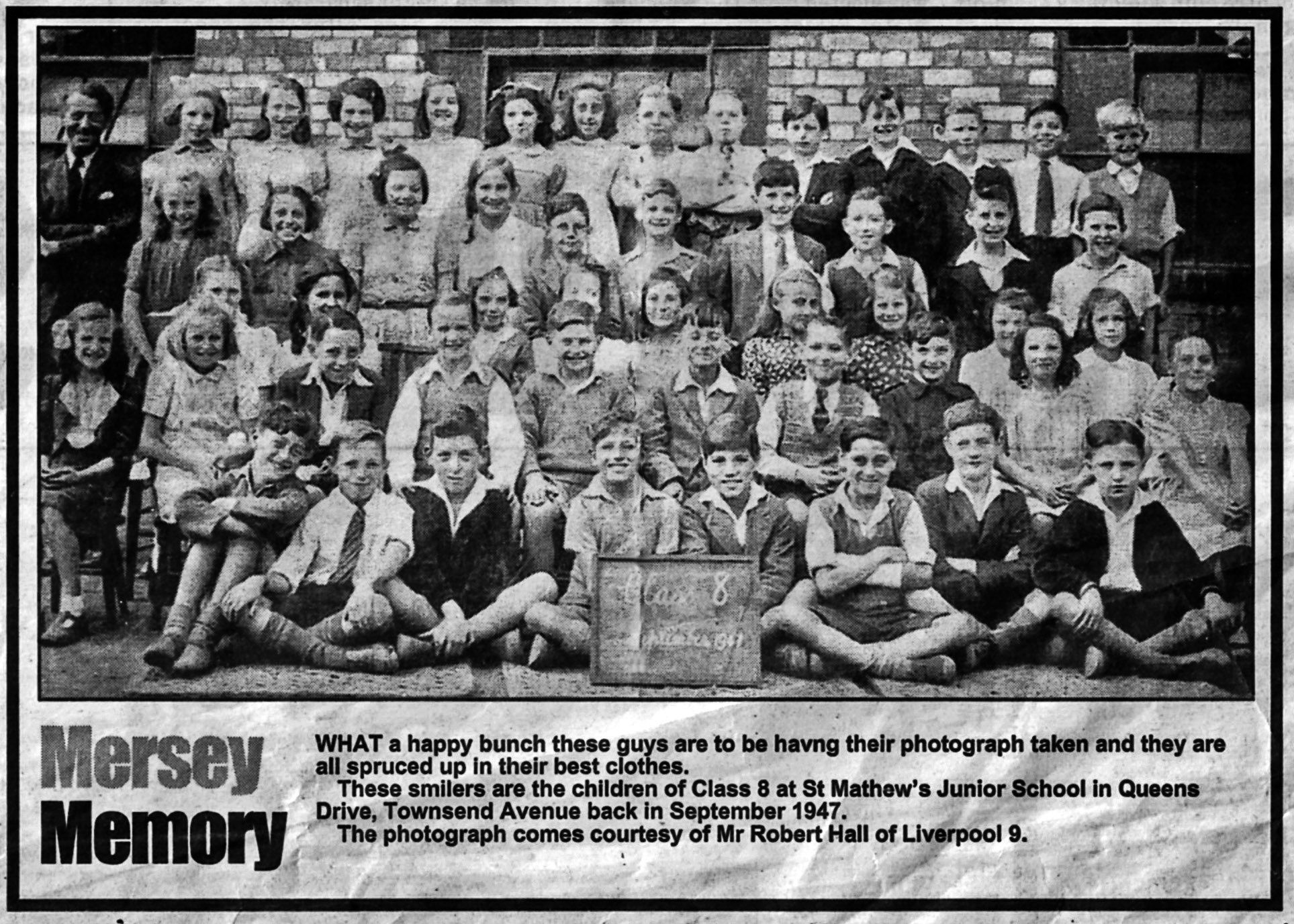 use cursor over faces to identify.